Infodoctor
Design of iOS experience for a service that connects people with top-rated healthcare professionals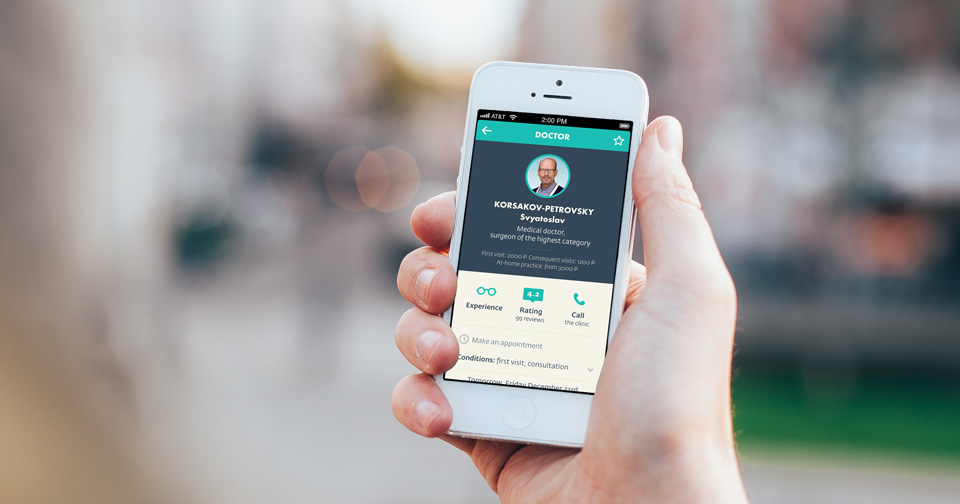 Challenge
Infodoctor is a ZocDoc-like platform that connects people and healthcare providers, mainly doctors and private clinics. The challenge was to create an iOS experience for customers that would make choosing a doctor and be getting an appointment easy, secure and fast.
Alexey's role on the project was design lead, responsible for both interaction design and visual implementation.
Process
Throughout the project we've worked on researching, defining the challenge, proposing key design principles, executing the UI design for the app, and testing it with users.
Some design principles used in the app: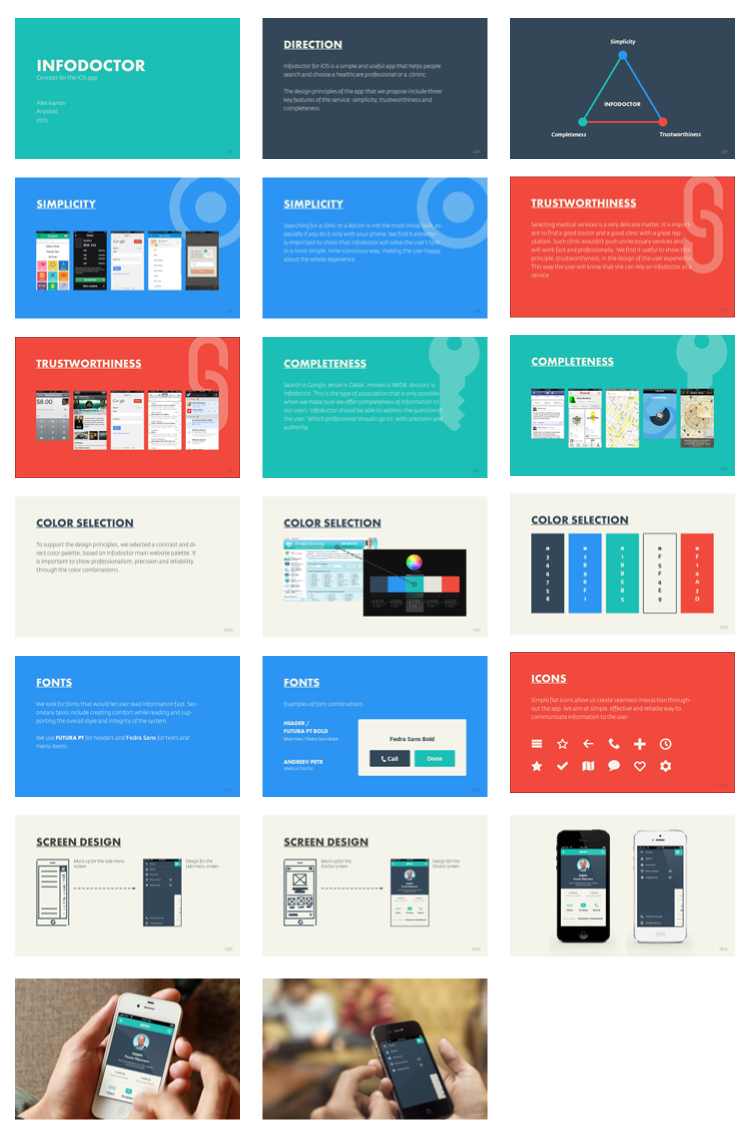 Design
Some examples of screen design for Infodoctor app: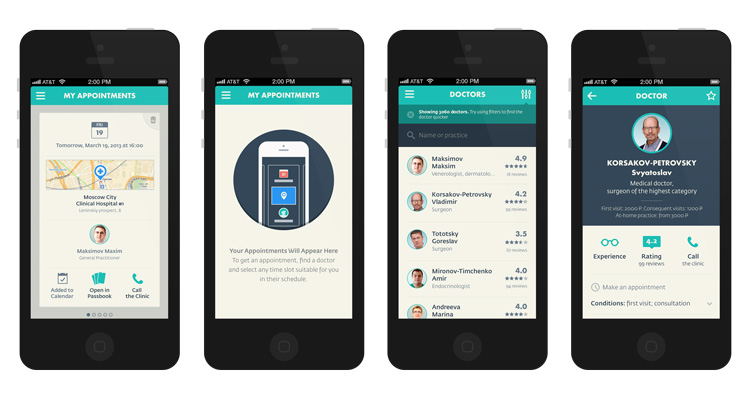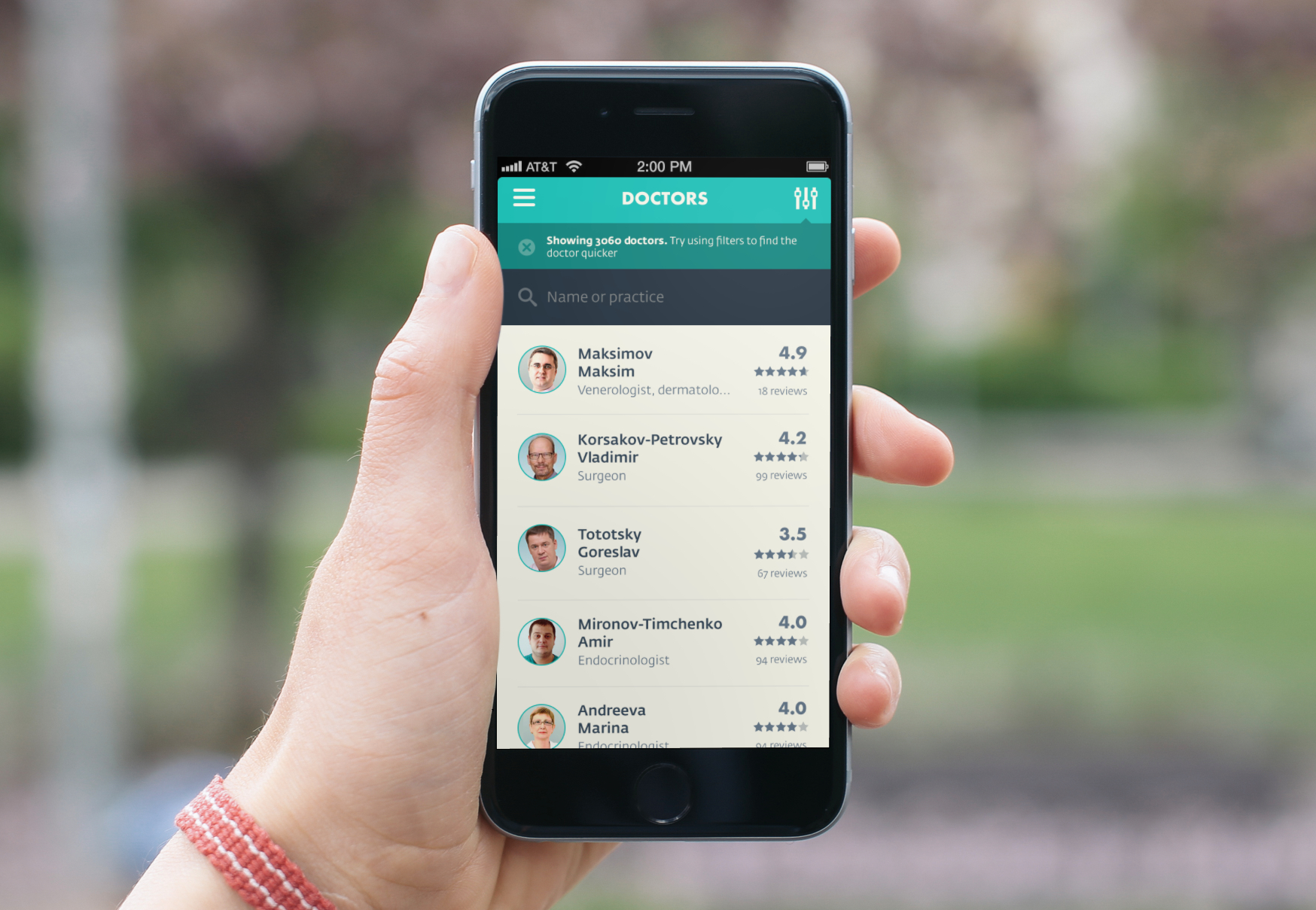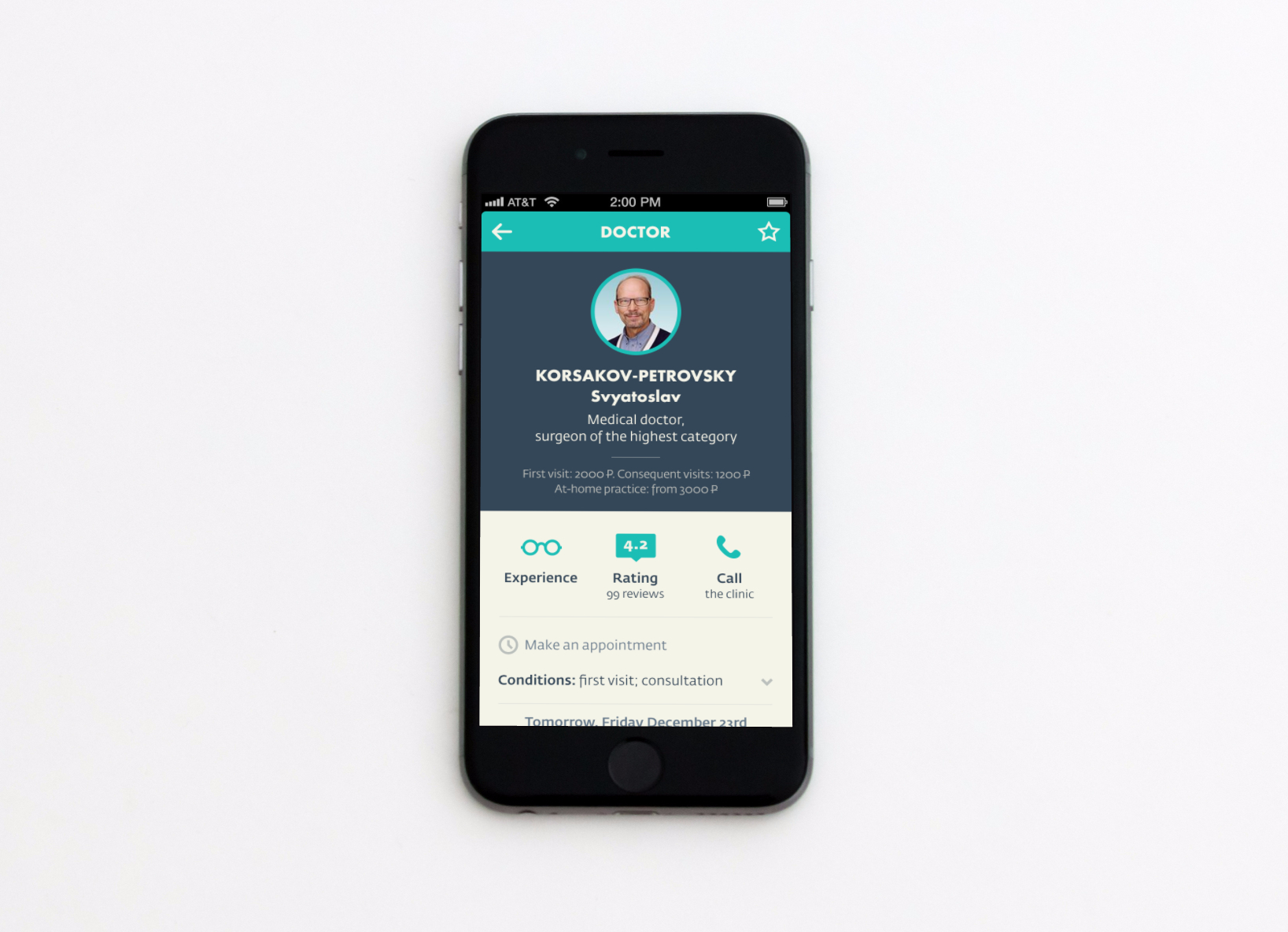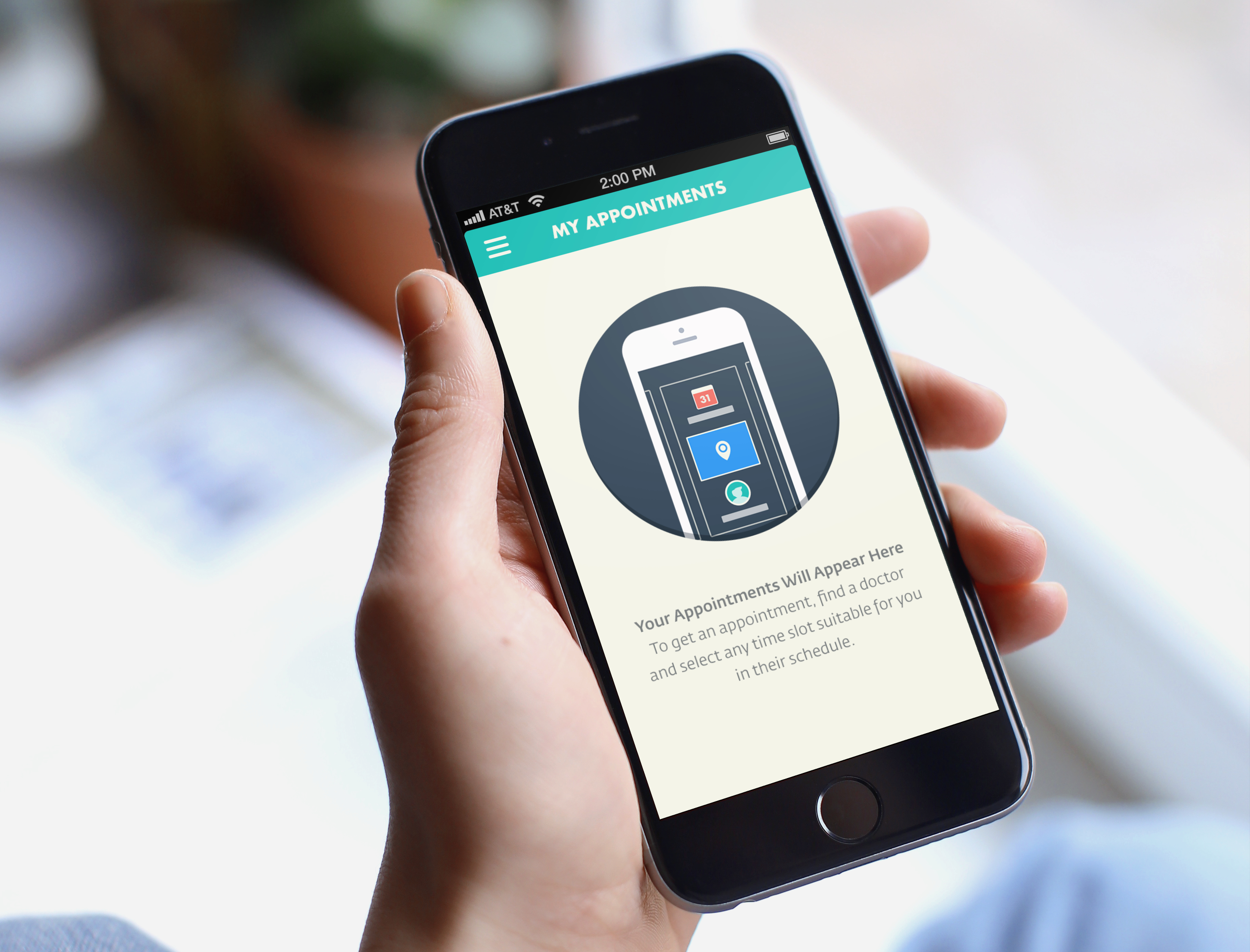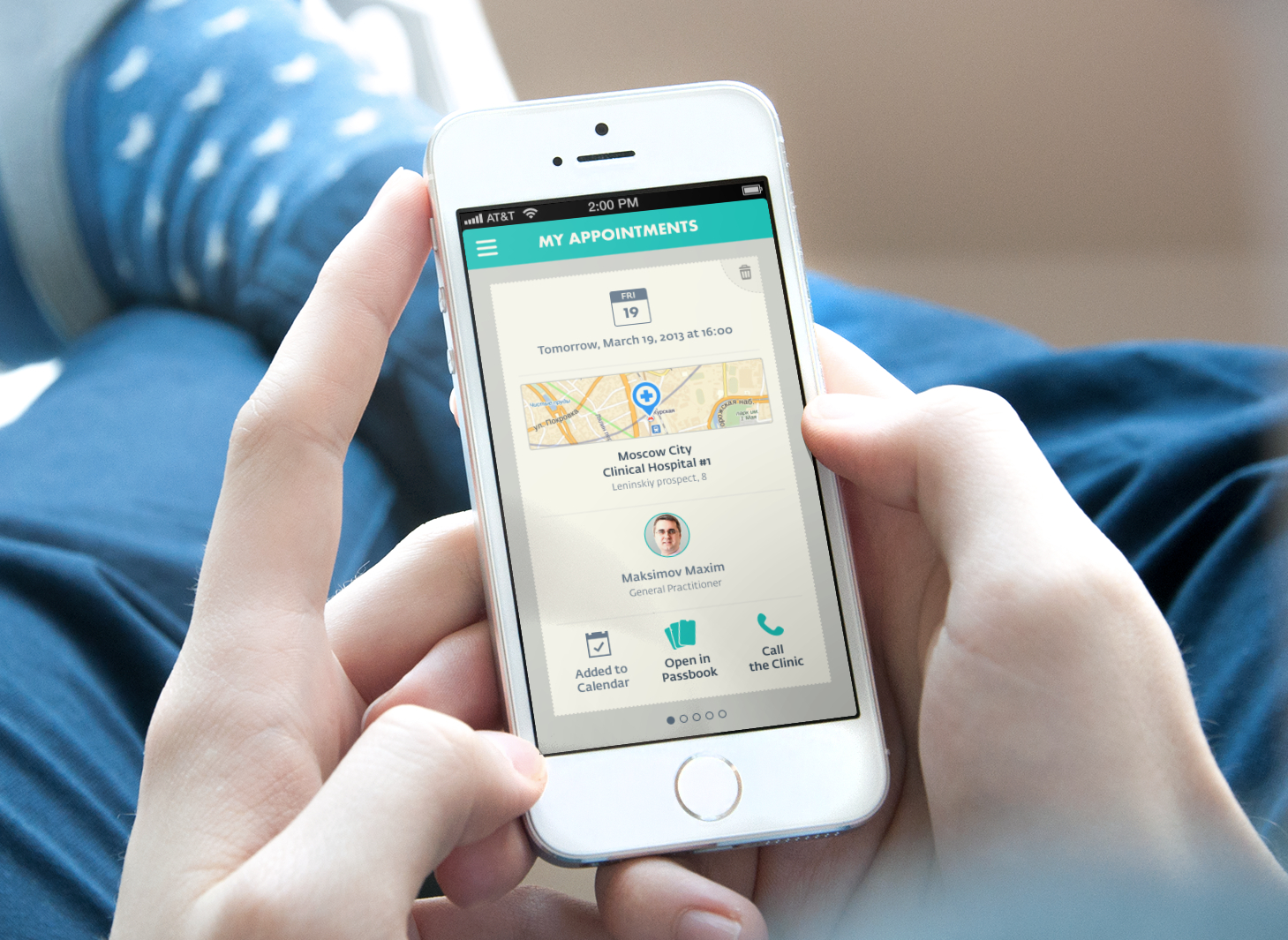 The full scope of project included multiple iterations on more than 50 screens.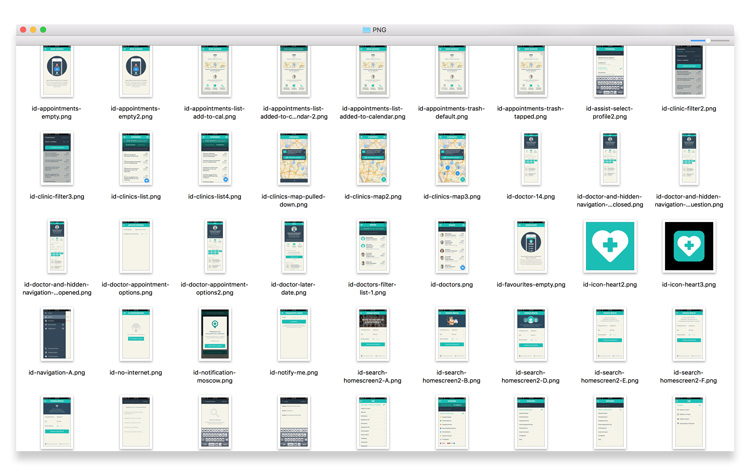 Results
Infodoctor quickly became the most popular on-demand app for healthcare practitioners in Moscow, Russia. The app was downloaded by tens of thousands of people with average App Store rating of 4.5 stars (out of 5).