Designs On— Aging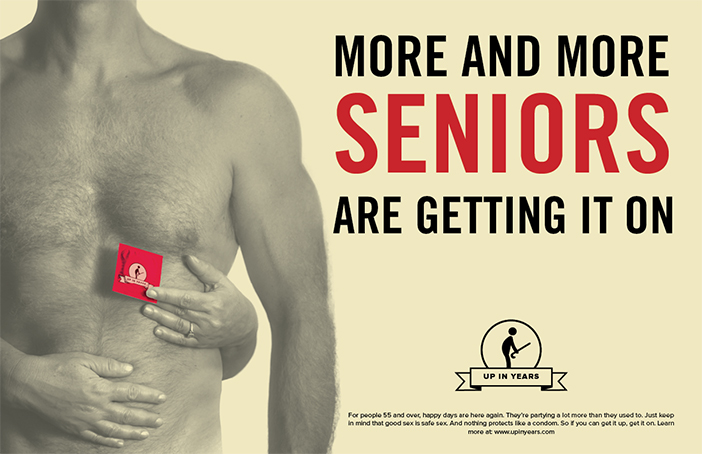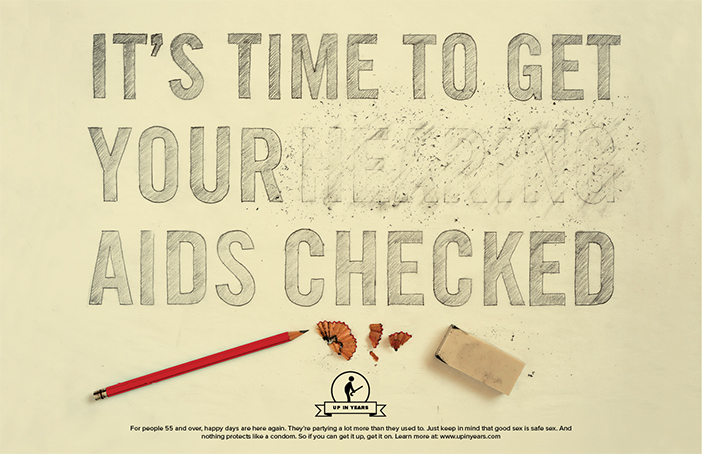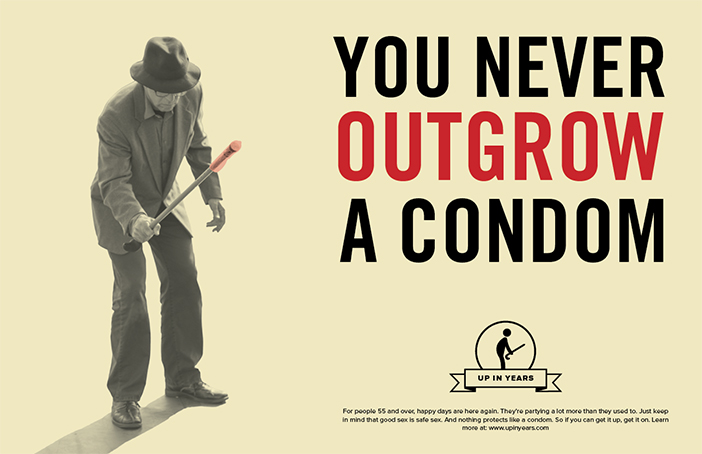 Story
Designs On— is IDEO's internal competition and award which celebrates creativity by stating a simple, usually one-word-long brief and providing employees with full creative freedom how to interpret it.
Team
José Colucci (lead), Richard Herstek (copy) and Alexey Ivanov (digital & graphic design).
Challenge
The project topic we chose was a bit unorthodox — we decided to explore a problem of STD among seniors. Many senior people who become single are getting to dating scene a bit unprepared. The idea of campaign is to raise awareness about the issue and communicate the need to use condom.
Up In Years is a campaign to help prevent STDs among seniors. As the Baby Boomer population ages, it has begun to adopt a "you only live once" attitude about sex. That's great actually, except as inhibitions are lowered, and women no longer need contraception, the prevalence of sexually transmitted diseases among seniors is rising – at an alarming rate, actually The message we want to send is simple: "Use a condom." Sure the tone is a little cheeky For this audience, there's no.. need to be a buzz kill. But they could use a dose of reality. Before they need a dose of something else.
Results
Up In Years was awarded as one of eighteen winning concepts at Designs On— '2014.