Afisha Mir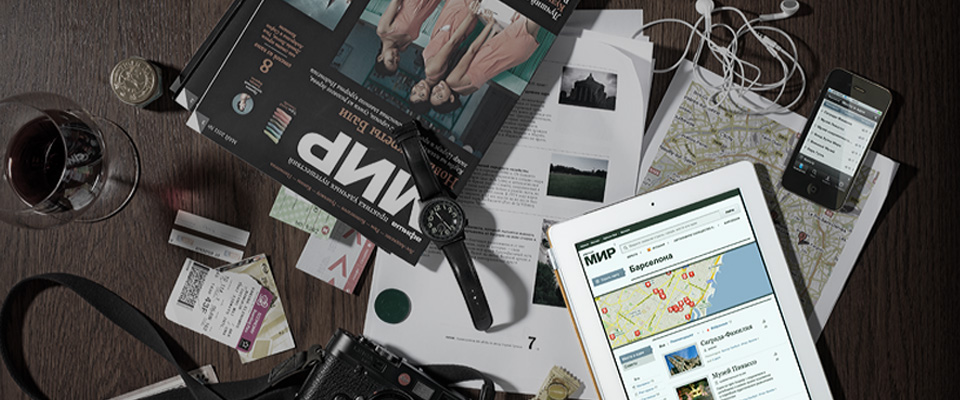 Challenge
Afisha-Mir is one of the most renowned Russian travel magazines. The paper guidebooks by Afisha-Mir cover the most interesting travel destinations and are widely popular among the audience. At some point, an online service around Afisha-Mir has been imagined. The task was to develop the idea further and design mobile apps for Afisha-Mir, particularly for iOS and Android.
Solution
Mir.travel is a digital service (website and mobile apps) that enables users to create a personalized guide to an unfamiliar city with descriptions, photographs and maps. The app relies on ratings of local attractions, restaurants, bars, shops and other venues on the basis of the recommendations of a user's friends and other travelers: experts on cities and countries, authors of "Afisha-Mir" guidebooks and "Afisha-Mir" magazine.
To save some roaming money for travelers, "Afisha-Mir" was designed to work in offline mode. In this mode, city maps are available offline, while showing user's location. The app does not only give advice about the sights, but also inform the traveler about how long it would take to get to the destination.
Wireframes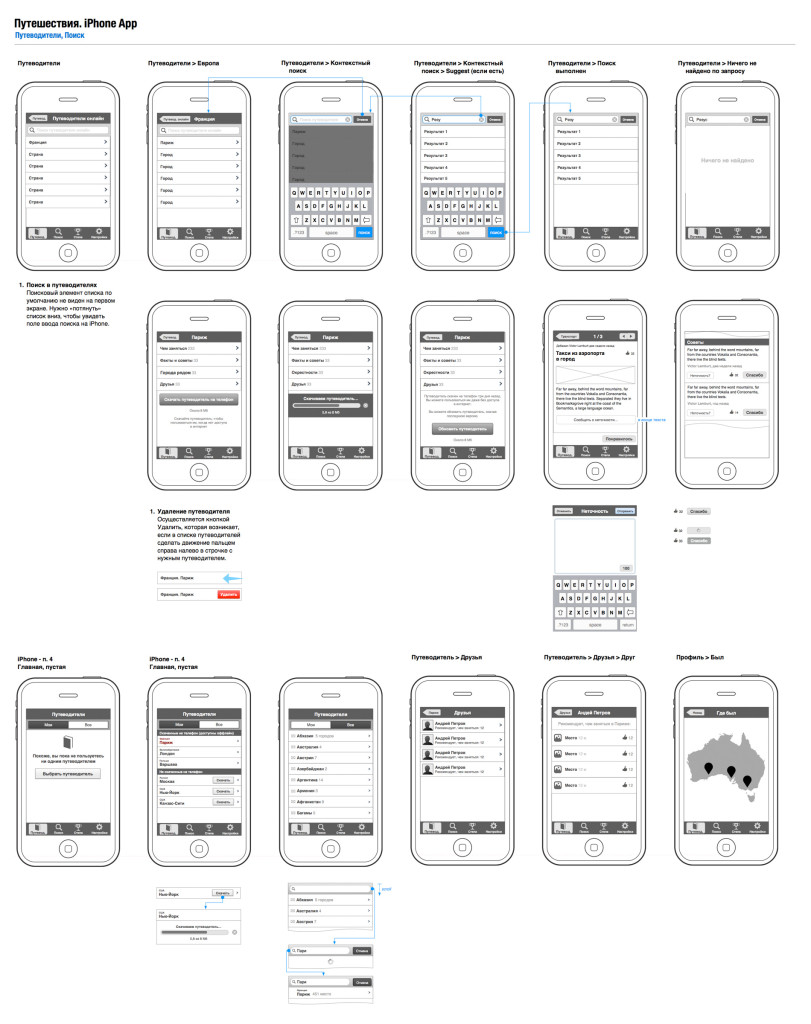 Visual Design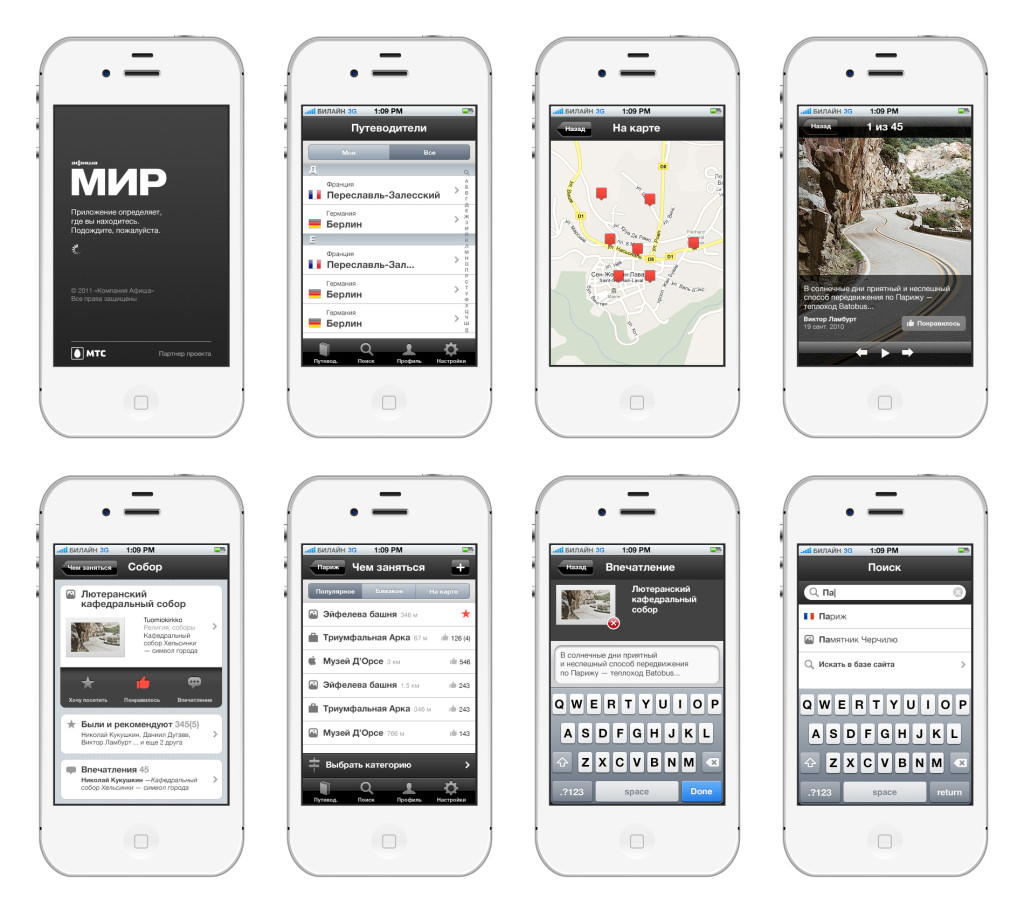 Results
On the date of release"Afisha-Mir" had more than 1500 cities and 35,000 sights, and during the closed test, users have added more than 3,000 new sights. The service was in the beta-test stage for a while, and then was transformed into one of Afisha's new travel services.
Design team: Alexey Ivanov (interaction design), Sergey Gromov (visual design).