Hyper Island + Philips
A collaboration between Philips Design Innovation and Hyper Island's Interactive Art Director program in the area of rapid electronic prototyping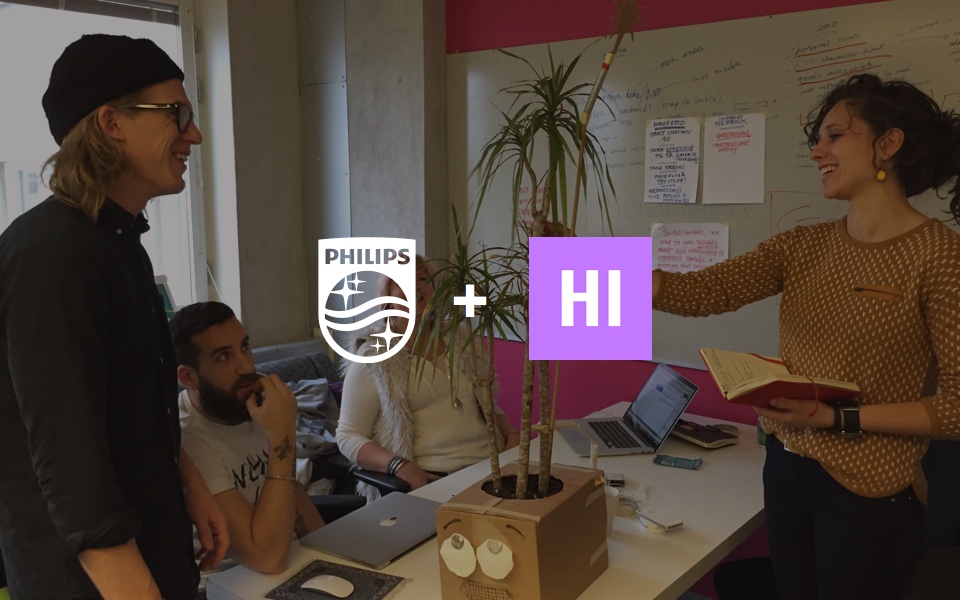 Challenge
How might we engage students at Hyper Island in co-creating with Philips Design and researching the topic of Mother and Child Care in Scandinavia by the means of rapid prototyping and testing?
Learning Design
A few years before I was studying at the same course, Interactive Art Director, so I felt excited to connect the two parties — Philips and Hyper Island — and see where it goes. Three topics, nutrition, activity, and sleep, were distributed among student teams.
A team of four people designed a three-week challenge that engaged a small group of experience designers and researchers from Philips and thirteen student teams from Hyper Island's Interactive Art Director program. My role was leading the project and organizing learning design process.
Philips' team helped with a briefing, re-briefing, ideation and electronic prototyping hands-on coaching. Hyper Island students came up with ideas, engaged in prototyping with Arduino, testing and presenting the outcomes.
Results
In this very fast-paced project, students learned the basics of rapid electronic prototyping and came up with 13 different solutions to the original challenge. Philips gained insight into childcare habits in Scandinavia, along with co-creating possible value propositions for parents.
Some examples:
Plateful

Full story of Plateful via Lucas Morales
Light Play

Full story of Light Play via Carolina Zell
Feedo

Full story of Feedo via Ohad San
Hako

Full story of Hako via Jessica Watson-Galbraith
Bubble Potty

Full story of Bubble Potty via Jenny Strom
Interactive Diaper

Full story of Interactive Diaper via Valentin Loschinin