Afisha iOS App
Afisha for iOS is the app that helps people discover various ways to entertain themselves in a big city, based on the data from Afisha Magazine, a leading Russian media about events and entertainment.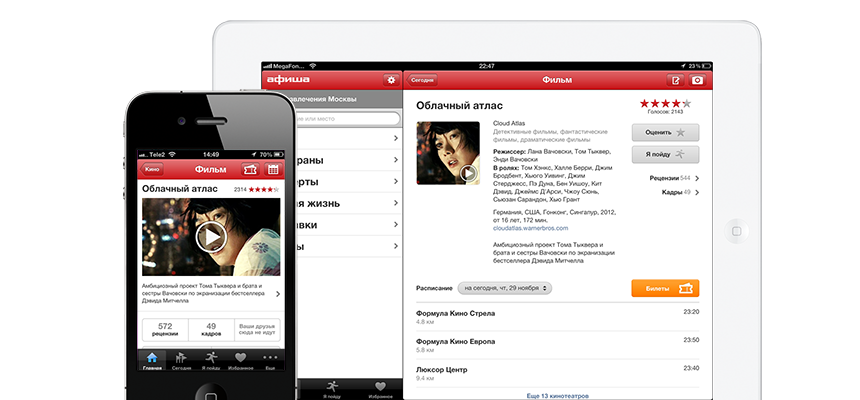 Challenge
Afisha has already had an iPhone app from 2009, so we decided to release the redesigned iPhone app and come up with a new iPad app for Afisha in 2011.
Process
We started by stating our goals and expected results. Next step was research, then followed by interaction design and prototype testing. After that we proceeded with the visual design, developement and testing of the application's builds.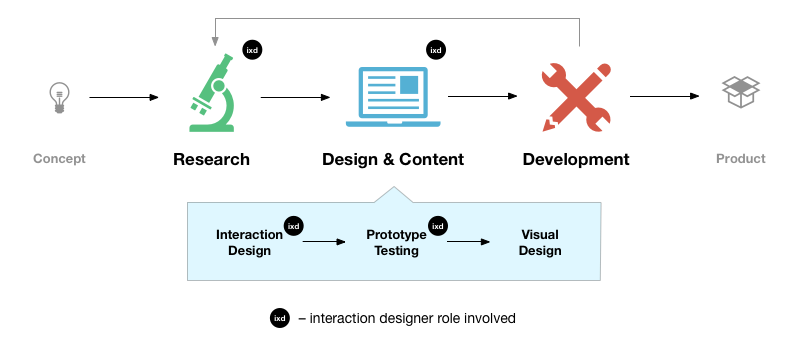 As interaction designer I was involved at all steps of the process and was particularly responsible for the interaction design part.
Research
We started by finding points at which we could make the experience with the existing iPhone app better. We did it by interviewing people and looking up the stats that we already had. iPad was a new device for development for us, so we decided to collect references and best practices, and talk to people who would likely use the iPad app.
Interaction design
As soon as we collected the data and gained some basic insights, we started to prototype using Axure RP. This way we could test the prototype later on.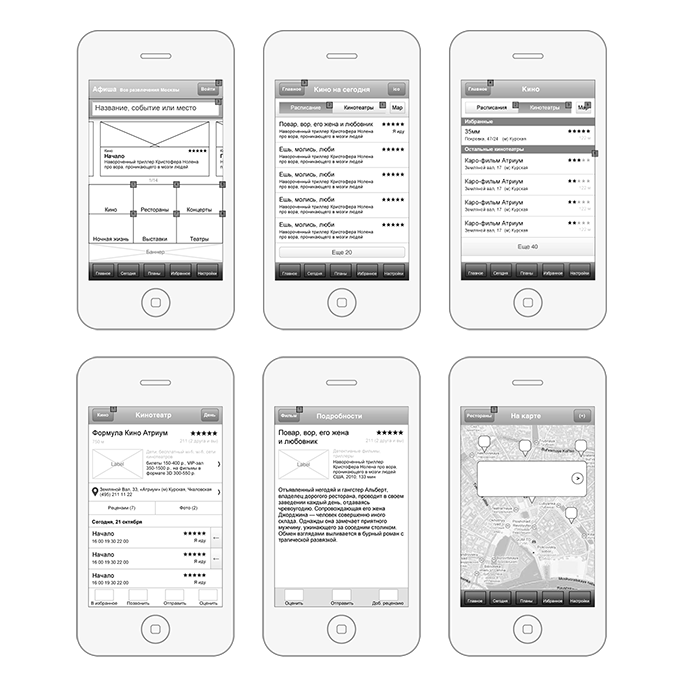 As we developed a protype and tested it on some of our users, we easily found a dozen of points to improve. We iteratively worked on enhancing prototype, adding new features and testing them along the way with different people. This worked great and by the end of the process we had a ready-to-implement set of wireframes.
Similarly, we did a set of wireframes for iPad version of the app. During the interaction design process we were frequently referring to Apple's Human Interface Guidelines.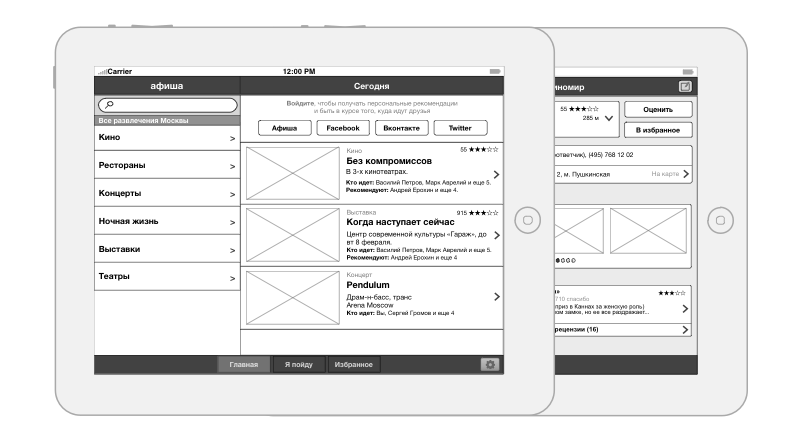 We completed the visual design for both versions of app and developed the app builds, which were tested for several weeks. As sood we fiex all major and medium bugs and made sure the experience is cool and easy, we released the app.

Results
Afisha was featured in Russian App Store's Entertainment section by Apple. Since 2009 it has been downloaded more than 700 000 times (data: Xyologic), being one of the most successful entertainment apps in Russia.